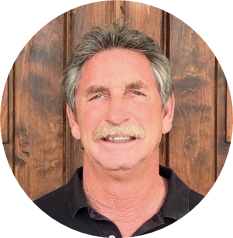 MARTY AKIN BEGAN HIS CAREER AS A CARPENTER 41 YEARS AGO WHEN HE MOVED FROM NEW YORK TO ARIZONA. HE FORMED MKA CONSTRUCTION IN 1992 FRAMING RESIDENTIAL & COMMERCIAL PROJECTS. SOME PROJECTS OF NOTE INCLUDE PARADISE VALLEY COUNTRY CLUB, SASSI ITALIAN RESTURANT & THE FORUM IN SCOTTSDALE. HE THEN DECIDED TO PERSUE HIS PASSION TO BE A GENERAL CONTRACTOR, FORMING HIS 2ND COMPANY CASA DEL REY DEVELOPMENT IN 2003. SINCE THEN HE HAS BEEN SUCCESSFULLY RUNNING THE FRAMING AND CONTRACTING BUSINESS. ON A TYPICAL DAY YOU CAN FIND HIM LEADING HIS CREWS OF CARPENTERS ON A HILLSIDE IN SILVERLEAF OR WORKING ALONG SIDE HIS WIFE & DAUGHTER REMODELING A KITCHEN.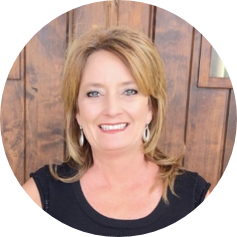 KIM AKIN BEGAN HER CAREER AS AN ESCROW OFFICER AND SOON FOUND HER [ASSION FOR CUSTOM HOMES.. KIM THEN OBTAINED HER REAL ESTATE LICENSE IN 1988 AND BEGAN TO SEE A NEED FOR DESIGN & RENNOVATION IN THE GREAT PROPERTIES OF ARIZONA. IN 1992 SHE STARTED A CARPENTRY COMPANY NAMED MKA CONSTRUCTION LLC. ALONG SIDE HER HUSBAND. KIM THEN GREW AND SUCCESSFULLY RAN THE OPERATIONS & ACCOUNTING FOR MKA CONSTRUCTION FOR OVER 25 YEARS. SHE CONTINUES TO SUCCEFULLY RUN & GROW MKA CONSTRUCTION. IN APRIL OF 2003 SHE PARTNERED WITH MARTY TO FORM A HOME BUILDING AND REMODELING COMPANY NAMED CASA DEL REY. THE NAME OF THIS COMPANY CAN BE TRANSLATED TO "HOUSE OF THE KING". FOR THE LAST 14 YEARS SHE HAS WORKED WITH CLIENTS BUILDING CUSTOM HOMES, RENNOVATING EXISITNG HOMES & COMMERCIAL PROPERTIES.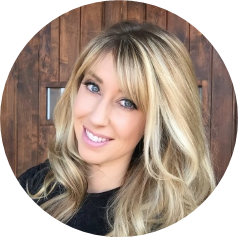 MEGAN GRATUATED FROM ASU'S SCHOOL OF DESIGN IN 2008. SHE BEGAN HER JOUREY IN THE DESIGN WORLD STUDYING INTERIOR DESIGN AT ASU BUT THEN FOUND HER TRUE PASSION TO BE IN DESIGN MANAGEMENT ASPECT OF CONSTRUCTION. SHE WAS FACINATED WITH THE CONSTRUCTION ASPECT OF DESIGN BECAUSE TO HER, THIS IS WHERE THE FOUNDATION OF A SPACE IS FORMED & TRUE TRASNFORMATION REALLY HAPPENS. MEGAN WORKED ALONG SIDE HER FATHER MARTY AKIN, LEARNING ALL OF THE INS AND OUTS OF THE STRUCTUAL & ARCHITECTUAL COMPONETS OF A SPACE. HER BACKGROUND IN CONSTRUCTION INCLUDES 11 YEARS OF FIELD EXPERIENCE WHERE SHE MANAGED SUB CONTRACTORS AS WELL AS WORKED DIRECTLY WITH CLIENTS HELPING THEM WITH DESIGN & SELECTIONS. MEGAN HAS RECENTLY FOUND A RENEWED INTEREST IN INTERIOR & LANDSCAPE DESIGN AND HAS AIDED IN GROWING CASA DEL REY INTO A FULL SERVICE FIRM. SHE TAKES PRIDE IN HER ABILITY TO WORK WITH CLIENTS IN TRANSFORMING THEIR SPACE WHILE STAYING TRUE TO THEIR BUDGET.